Why do you need a Virtual Assistant or 1Staff Chat Bot?
It can help your talent and prospects find your website quickly and easier 24 hours a day. It can save your staff time answering repetitive questions, measure engagement satisfaction and can meet your audiences expectations.
Read our blog which highlights the eight benefits of implementing a 1Staff Chat Bot virtual assistant for your staffing agency.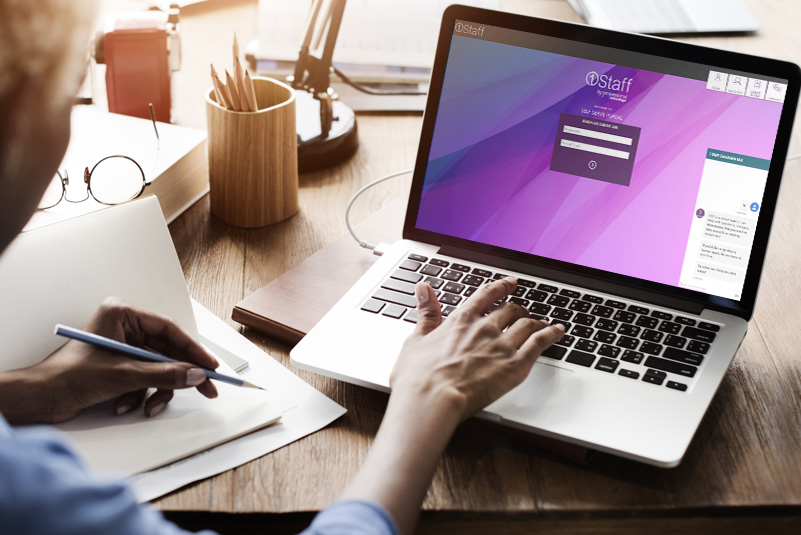 Prospective candidates:
Personal Assistant integrated into your website, mobile, portals, outbound communications providing a broad range of staffing focused scenarios (e.g. seeking work, managing an application, registering interest, onboarding, discovering branch hours).
Internal Assistants:
Say a Voice and Text enabled branded Employee Assistant experiences integrated into enterprise devices and existing conversation canvases (e.g. Teams, WebChat, Slack) enabling employees to manage their calendars, find available meeting rooms, find people with specific skills, or perform staffing related operations.
Want to find out more? Watch a short demo video.
PART 1 – Create, Manage and Deploy 1Staff Virtual Assistant
How to incorporate, create, manage and deploy a virtual assistant into 1Staff Staffing Software.
PART 2 – Deploying your Virtual Assistant in Your Channels
Virtual Personal Assistants can be integrated into your website, mobile, portals and outbound communications.
PART 3 – Manage and Measure your Virtual Assistant Performance with Analytics
Get a comprehensive set of analytics that show you the key performance indicators for your bot.
Deliver a conversational assistant tailored to their brand, personalized to their users, and made available across a broad range of devices and channels.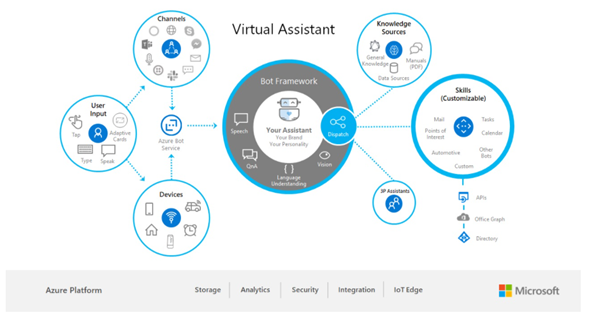 1Staff and Microsoft strongly believe our customers should own and enrich their customer relationships and insights. The Power Platform democratizes the design and deployment of your virtual assistant allowing non-technical users to design test and deploy virtual assistants from with a governed framework.
All aspects of the end user experience are owned and controlled by you. This includes the branding, name, voice, personality, responses, and avatar. The source code to the Virtual Assistant and supporting Skills are provided in full, enabling you to adjust as required.
Fully integrated to 1Staff. Microsoft's Virtual Assistant architecture is flexible and can be integrated into 1Staff but also with existing investments you may have made into device-based speech or natural language processing capabilities that integrate with your existing back-end systems and APIs.
Our Virtual Assistant solution simplifies creation of your own assistant enabling you to get started in minutes and then extended using the power platforms extensive capabilities, templates, prebuilt analytics, and integrations.
Apply reusable conversational skills. These Skills can be added into a conversational application to lighten up a specific conversation experience, such as finding a point of interest, interacting with calendar, tasks, email and many other scenarios.
The Virtual Assistant solution is built on the Azure Bot Service, Language Understanding Cognitive Service, and Unified Speech along with a broad set of supporting Azure components. This means that you benefit from the Azure global infrastructure, including ISO 27018, HIPPA, PCI DSS, and SOC 1, 2, and 3 certifications.
Getting Started
Talk to 1Staff, we can tailor an approach to get you going. Simply start free with the Microsoft Power Platform. We have a templated integration, topics ready for you to fast start. With Power Virtual Agents you can in one click deploy a demonstration to allow your team and or a focus group to test and provide feedback so you can design and refine.
You get a comprehensive set of analytics that show you the key performance indicators for your bot. Multiple charts show you trends and usage for your bot's topics. These charts use AI to highlight the topics that have the greatest impact on your bot's performance.
Have access to online resources, communities and user groups to skill up, and support your knowledge and inhouse capabilities.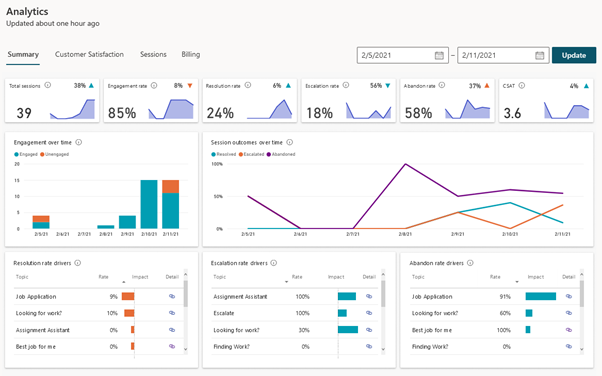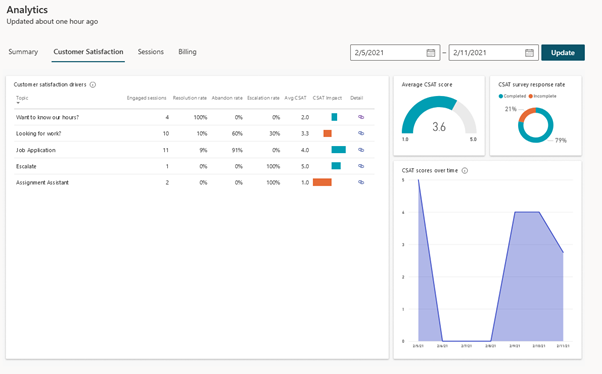 Want to find out more about Virtual Assistant Chat Bot?
1Staff boosts efficiency, increases productivity, generates insights, maximises margins, and improves cash flow. Whether you are looking for a full suite of functionallity, or a robust front office or back office to integrate with your existing solution, 1Staff has you covered.
More from 1Staff Staffing Software