Our #1 goal is to develop cutting edge staffing software in order to provide your staffing agency with a forward thinking solution. Giving your business the competitive advantage it needs to succeed in the staffing industry today. 1Staff makes sure your team has the latest features available anytime, anywhere.
We are a full front-to-back office staffing solution. 1Staff's Front Office focuses on the onboarding, recruiting and sales staff, while the Back Office is built to support the accounting and financial team. 1Staff is specifically designed for staffing agencies and their unique requirements.
Here are just a few reasons that your staffing agency needs to get to know us…
UnderstandIn order to provide you with the best staffing system for your staffing business, we tailor our process to meet your unique needs. Each 1Staff customer is assigned to a 1Staff Consultant who will work with you to configure 1Staff to meet your company's unique needs.
Empower
After go live, designated power users or users with the right security settings, can effortlessly create fields, work flows, reports, and dashboards in just minutes. Your designated 1Staff Consultant can perform any of these tasks, but the simple and easy-to-use 1Staff platform empowers your company to work independently of our consultants.
Microsoft Platform
1Staff is built on the Microsoft Dynamics Platform: our Front Office is built on Dynamics CRM and our Back Office is built on Dynamics GP. This provides you with the familiarity of Microsoft and it is truly a full front-to-back office solution.
Unlike 1Staff, many other staffing solutions don't have full Back Office functionalities. Since 1Staff Back Office is built on the Microsoft GP platform, you get a back office which includes full financials, general ledger, and payroll if you want. You still have the option to outsource your payroll, but with GP you can also keep it in-house.
Because 1Staff runs off of the Microsoft platform, we get to leverage the massive investment that Microsoft puts into their Microsoft Dynamics technology. While Microsoft focuses on its investment in the platform itself, we are able to focus on and constantly improve the staffing specific functionalities of 1Staff and roll both out to our customers simultaneously.
Accessible
One of the biggest misconceptions about 1Staff is that you have to use a Microsoft device in order to access 1Staff. On the contrary, 1Staff is accessible on other devices such as iPhones, tablets, and a variety of internet browsers and is also available within Outlook.
In a world where basically everyone is tied to their cell phone, it's important to have a mobile friendly workplace. Because of this, 1Staff was built as a mobile friendly staffing software so you have access to the right information, at the right time. You can set restrictions and customized views for different people who accesses 1Staff remotely, so not everyone can have access to certain fields or export secure documents.
Knowledgeable
For over a decade, we have been providing staffing agencies with our 1Staff Back Office solution, originally called PAM. A few years ago when Microsoft released Microsoft Dynamics CRM 2011, we liked the platform so much that we built a Front Office staffing solution on. During that time, we decided to rebrand our staffing solutions and combine our Back Office with our Front Office, the 1Staff Suite.
Variety
The 1Staff platform works with all different types of staffing firms from medical, legal., industrial to IT and engineering… 1Staff has your staffing agency covered and will help you fill temporary/contract, evaluation and direct hire positions. Our current medical staffing customers love 1Staff's elaborate compliance package. There are no limitations to the kind of staffing agency that can use our solution.
As a forward thinking company, we want our customers to be forward thinking as well. We like to work with our customers to integrate their ideas with their unique 1Staff system.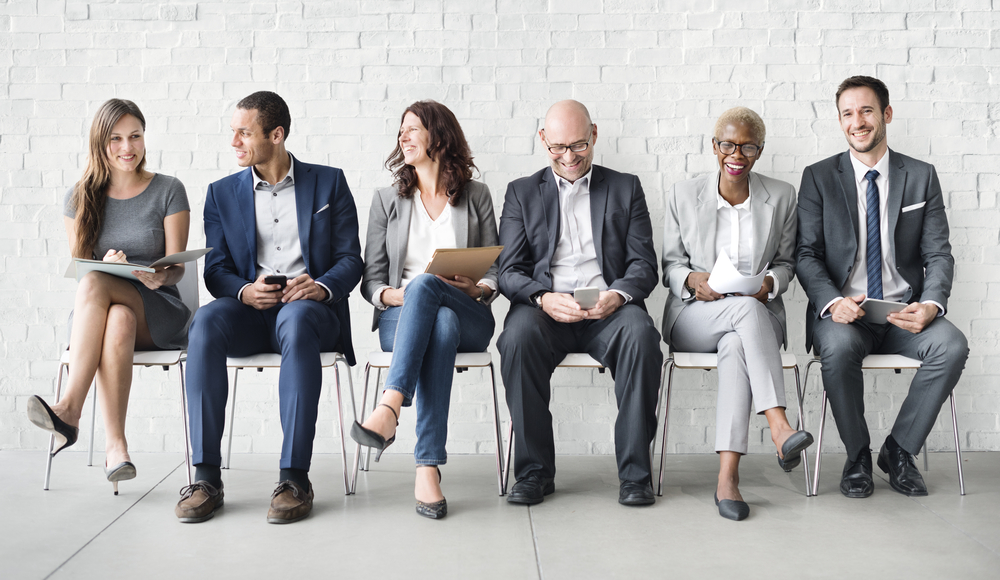 Learn more about 1Staff Staffing Software today!
If you'd like to find out more or talk to a specialist get in touch today.
Professional Advantage Managed Services
Want to find out more information on how Professional Advantage can help you with your security needs?
Please contact us to start your discussion about how our Managed Services team can help