Whether you're running a staffing firm with 10 or 10,000 internal employees, they most likely all rely on technology to manage the day to day operations. From prospecting and searching for candidates, all the way to your pay/bill process, the technology you use is essential to growing your business. For most organizations, however, supporting the technologies you have in place is never an easy task.
A more streamlined, pre-emptive support arrangement can provide you with all of these and more. By having a dedicated team that's looking at your systems' performance while you work, understanding performance trends as they occur and identifying desktop, server and application issues in real time, you'll achieve better security, quick issue resolution and happier users. You never have to worry about making that call and wondering if your IT support partner is going to be available to help. A predictive support service fixes the issues before you even know about it!
Here we list the benefits of transitioning from a reactive break/fix model to predictive maintenance with Professional Advantage Managed Services.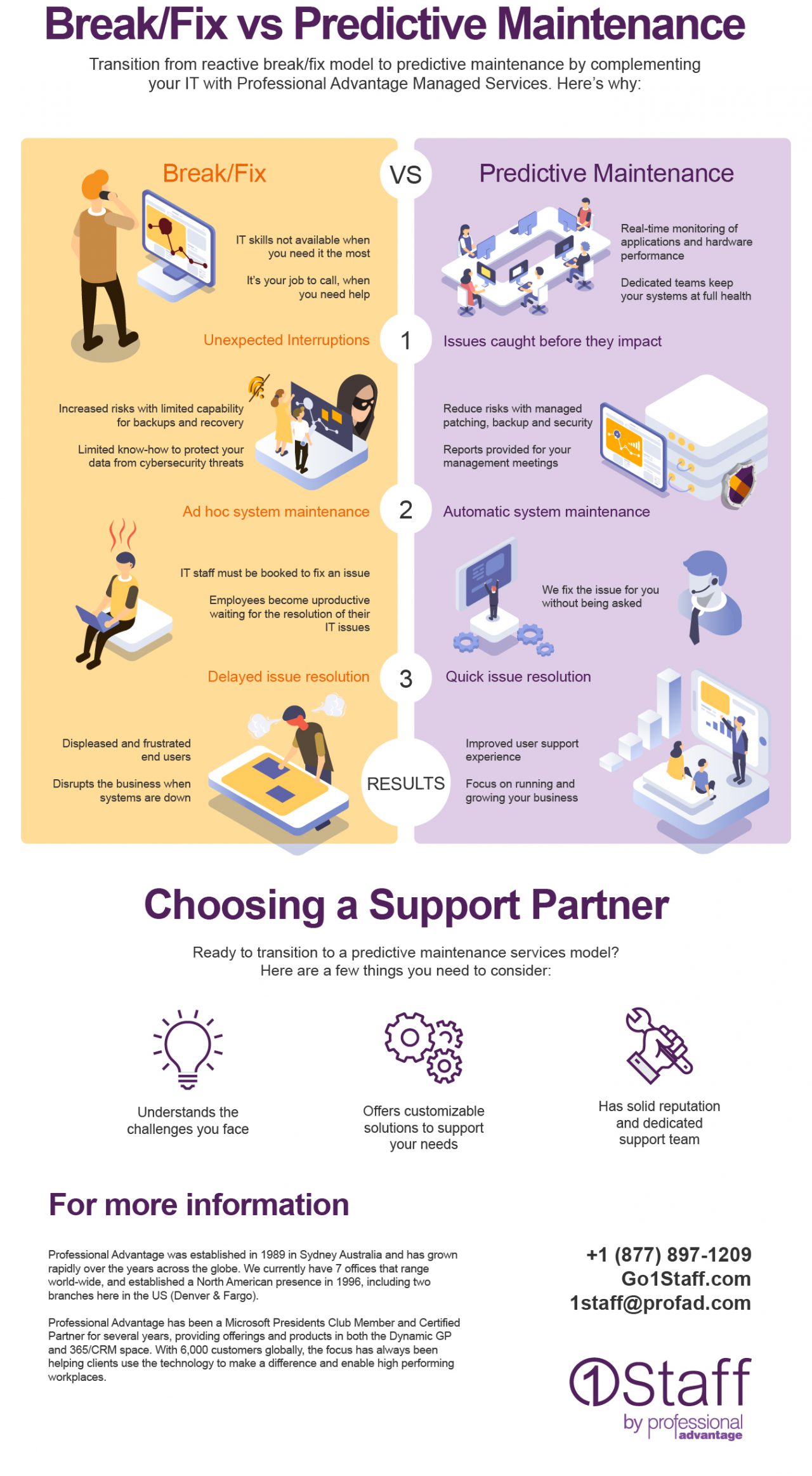 Want to find out more about 1Staff Staffing Software?
1Staff is the leading staffing software and recruitment solution that fully leverages the Microsoft Dynamics platform.
Professional Advantage Managed Services
Want to find out more information on how Professional Advantage can help you with your security needs?
Please contact us to start your discussion about how our Managed Services team can help