Microsoft Teams is driving productivity in the new age of remote working and virtual teams.
Seamless integrations with Microsoft Teams and Dynamics 365 empower your teams to collaborate, driving better business processes effortlessly and exchanging information and knowledge to drive swifter business decisions and actions.
1Staff is powered by Microsoft Dynamics 365 and so these benefits directly flow to your Staffing business.
All benefit; from recruiters, sales, account managers, marketing, management, to your talent, customers and prospects, and partners. Seamless collaboration for all.
These are some of amazing new features Microsoft Teams is bringing to Dynamics 365 and 1Staff.
Embedded Teams chat experience for 1Staff powered by Microsoft Dynamics 365
A side panel that shows recent and ongoing chats, channels, and people in Teams related to the customer record in view.
So, for example, as a Sales or Recruiting Professional browses customer records, the side panel displays: 1. Teams chats and channels that mention the customer or account. 2. Suggested chats and contacts based on colleagues who are working on the account. Without switching to the Teams app, sellers can start or continue the conversation. 3. Teams chat experience. 4. Displays the customer record and quick actions to help avoid switching apps to find relevant information.
Embedded Teams dialer experience as well as an extensible video or audio Teams meeting experience that seamlessly ties back to 1Staff Staffing Software.
Voice and video are critical channels to ensure you keep connection and drive valuable conversations without missing any follow-ups.
Voice and video are critical channels to ensure you keep connection and drive valuable conversations without missing any follow-ups. 1. A user can then be presented with the next best customer to reach out to, they can click-to-call – a side panel showing the teams dialer opens, including real-time business-critical insights such as transcript with important mentions highlighted. 2. A place for note taking. 3. Automatic detection of action items ensuring all actions are captured ready for follow up.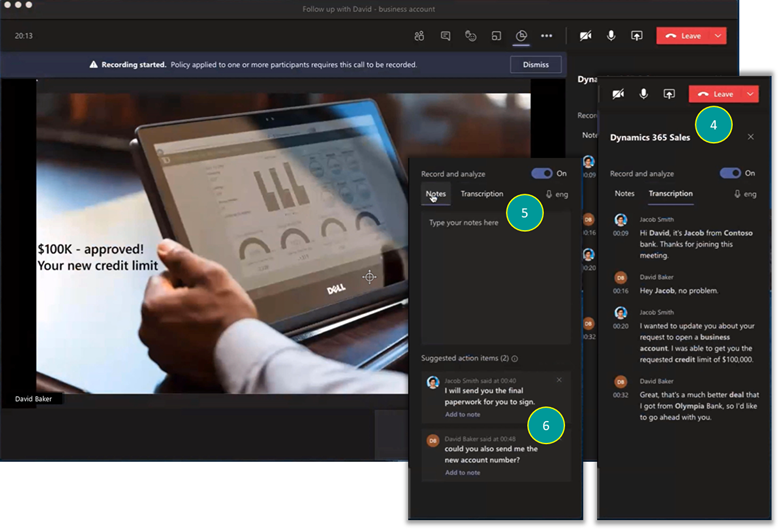 4. Teams meetings can also be scheduled and tracked. When attendees join the call from Outlook, Teams, or 1Staff, the familiar Teams client opens where – aside from the custom video, avatar, or shared content – the organizer will be presented with the same real-time insights as they did during the audio call, including the transcript with important mentions highlighted. 5. A place for note taking. 6. Automatic detection of action items ensuring all actions are captured ready for follow up.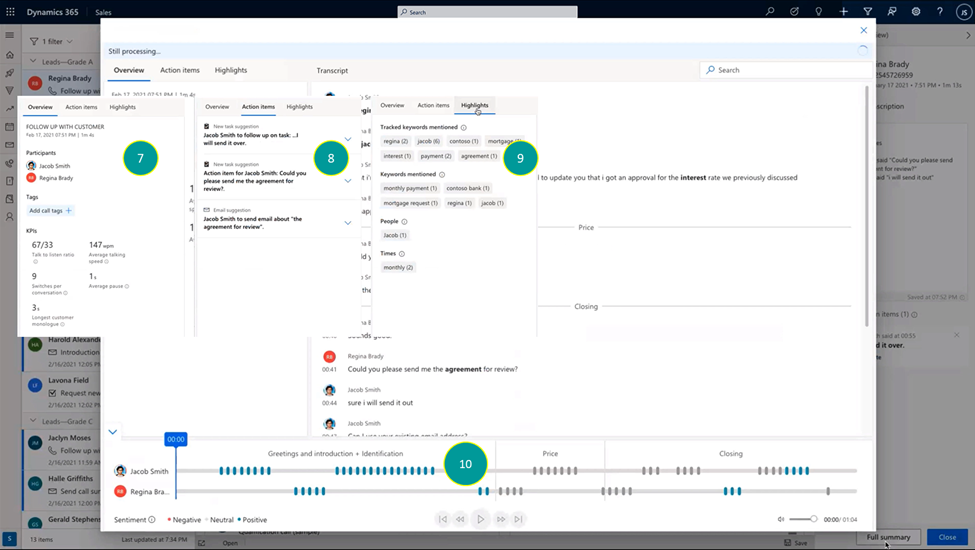 7. All insights are tied back to the relevant record with zero effort. Within seconds of completing the conversation, the summary page will be available; including conversational KPIs representing the behavior during the call. 8. Commitment and follow-ups made during the call. 9. Important mentions. 10. The full playback option alongside sentiment analysis and segmentation of the call to topics.
These new team collaboration experiences are supported by multichannel engagement capabilities in Teams that help improve the way users connect with other participants, prospects, and customers.
The Dynamics 365 app for Microsoft Teams enables you to engage with audio and video online meetings, and support for third-party outbound and inbound calling ensures advanced call control functionality is right where your staffing organization should be: alongside the information that is fueling conversations with the caller. Conversation intelligence automatically transcribes calls and analyzes content, sentiment, and behavioral style – insights that can improve the way you engage with talent, prospects and customers.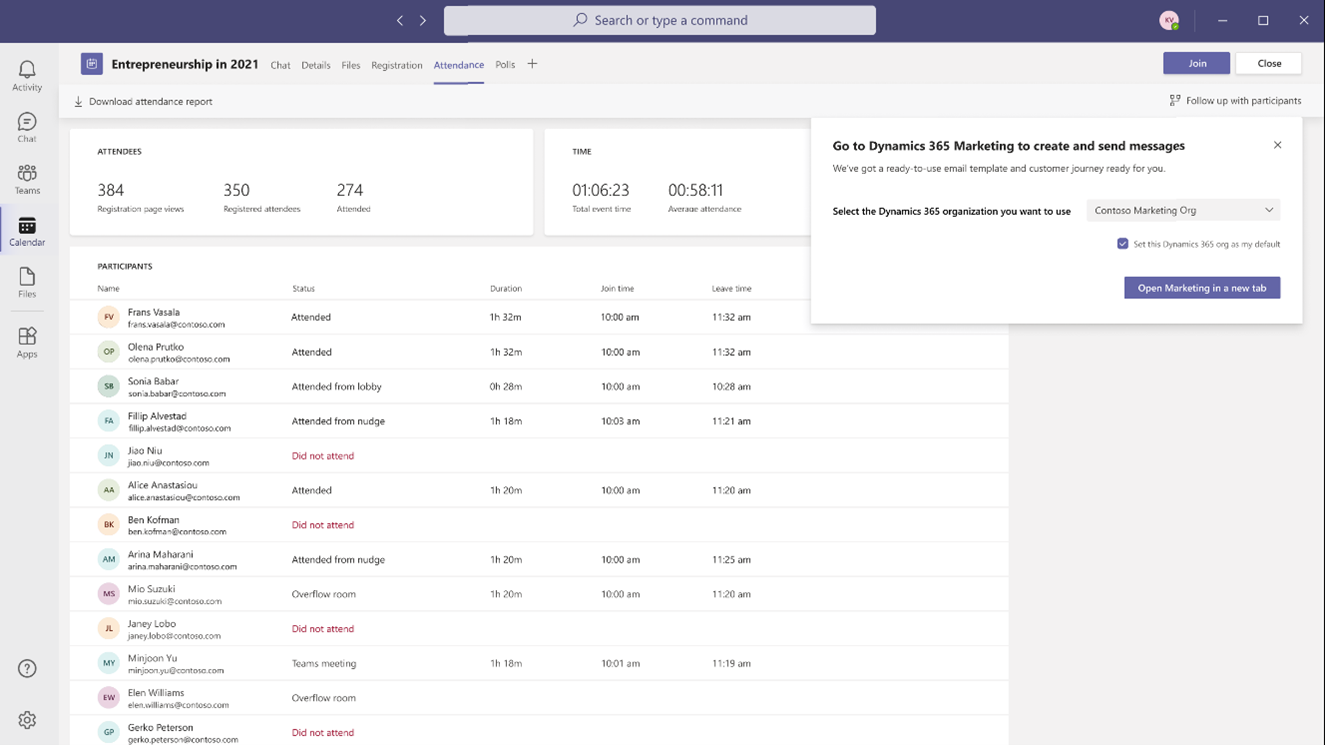 Embedded Teams to turn event attendees into loyal customers
Virtual meetings and webinars are now a preferred way to connect and engage with audiences. With Teams and Microsoft Dynamics 365 Marketing, planning online events and nurturing your attendees is fast and easy.
Customers can set up, promote, and report on events hosted on Teams from within Dynamics 365 Marketing. In a few simple steps, they can export attendee data and view customer segments created in Dynamics 365 Marketing based on audience attendance. Customer journeys, including starter emails, are also automatically created to nurture attendees. Users can then further customize the content and experiences for attendees based on how they engage and orchestrate personalized customer journeys.
Learn more about Microsoft Teams and 1Staff Staffing Software today!
If you'd like to find out more or talk to a specialist get in touch today.
Secure your Digital Workspace with Microsoft 365 and Azure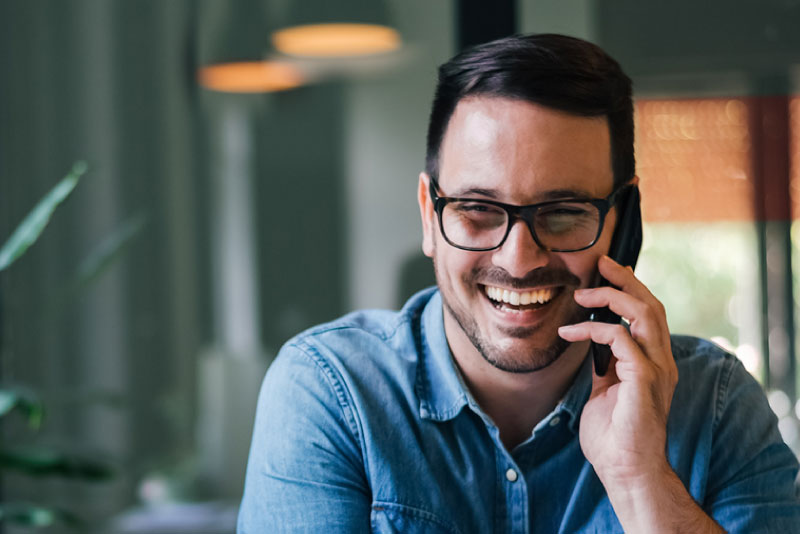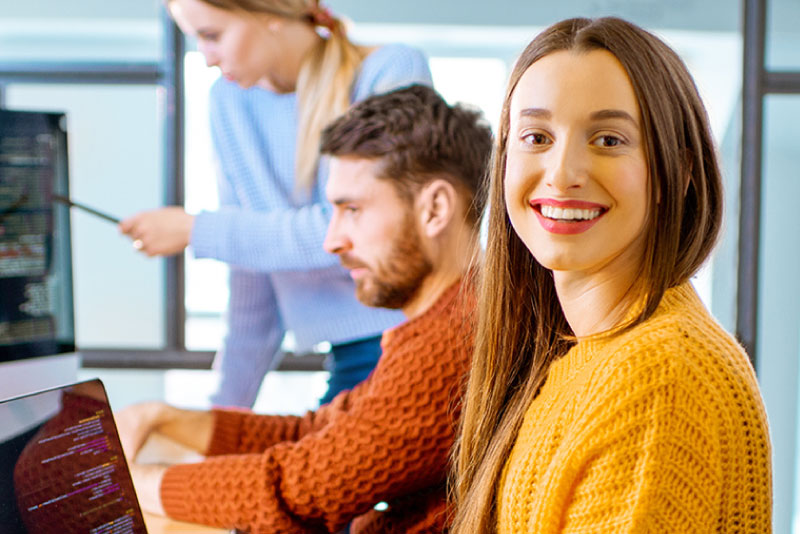 Managed Services for the Staffing Industry
Managed Services takes the complexity out of managing your IT infrastructure. Get the support you need with our Managed IT Services team.
Managed Services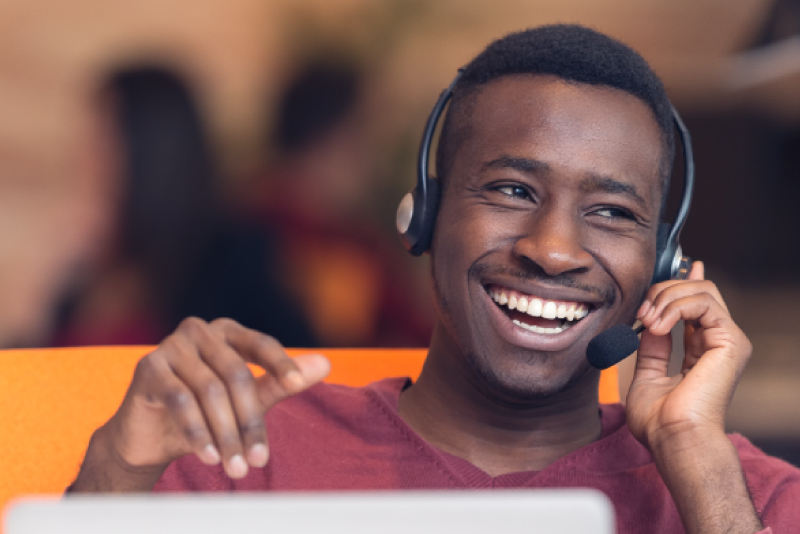 Cloud & Infrastructure for the Staffing Industry
Reduce costs, provide better IT services, improve response times, and secure your IT infrastructure.
Cloud & Infrastructure
Professional Advantage Managed Services
Want to find out more information on how Professional Advantage can help you with your security needs?
Please contact us to start your discussion about how our Managed Services team can help