Have you updated your Microsoft Dynamics CRM lately?
With the release of the Unified Interface, Microsoft has empowered it's users to take a powerful step towards an enhanced client and candidate experience.
Unified Interface is the new metadata driven client interface that is designed to provide a consistent experience across devices and form factors. It provides users a consistent, accessible, uniform user interface, and follows responsive design principles for optimal viewing on any screen size or device.  
The new Unified Interface brings all the rich experiences to any client that you are using. Whether you are on a browser, tablet or phone, you will be able to consume similar experiences. Some examples:  
Similar form experiences to update and view your records.
Interactive dashboards across all devices to view your information and drill into it.

Reference Panel is now available to be used with all entities supported in Unified Interface.

We now support right-to-left (RTL) languages.
All experiences on Unified Interface have accessibility improvements.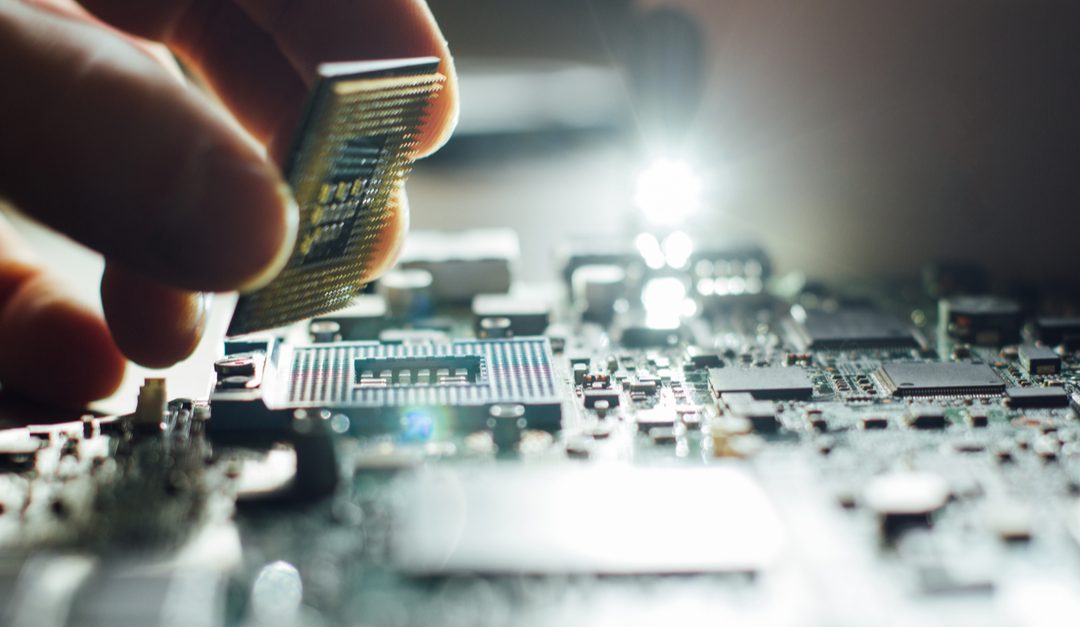 As we can demonstrate, this release can have a major impact on your sales and recruiting team's productivity.
But how do you specifically enable the new Unified Interface in Dynamics 365 Version 9, also know as the "July Release"? In practice, it is very easy to get this into your Dynamics CRM environment!
When creating a new App in Dynamics 365, there is a radio button setting to control if it should be deployed using the standard "Web" version or using the Unified Interface.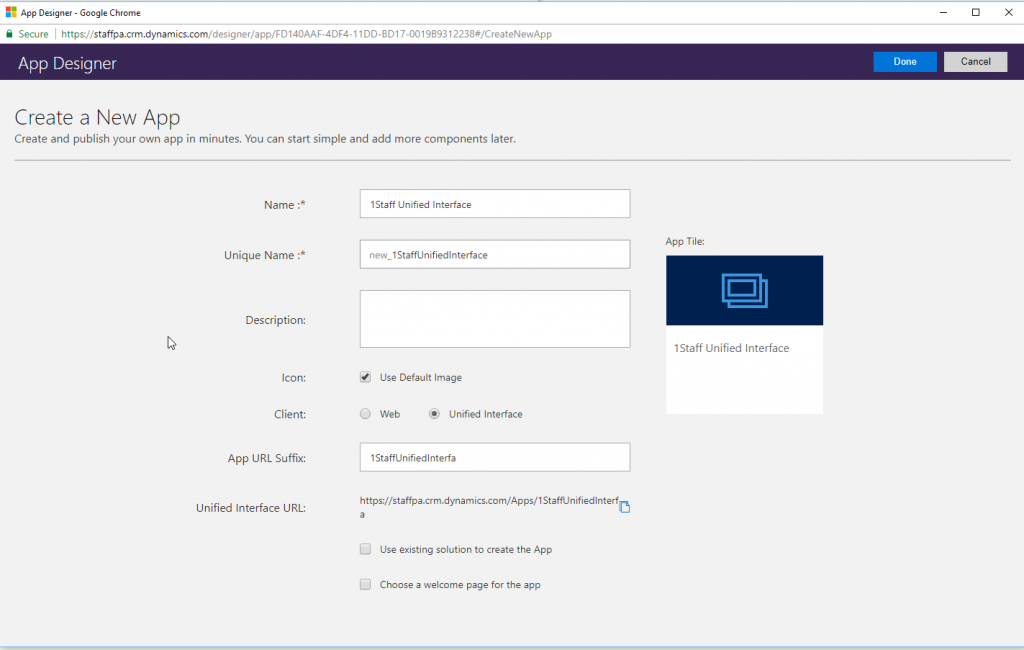 2. Here is an example of the 1Staff Application when accessed through the web-version of Dynamics 365 forms in the latest release: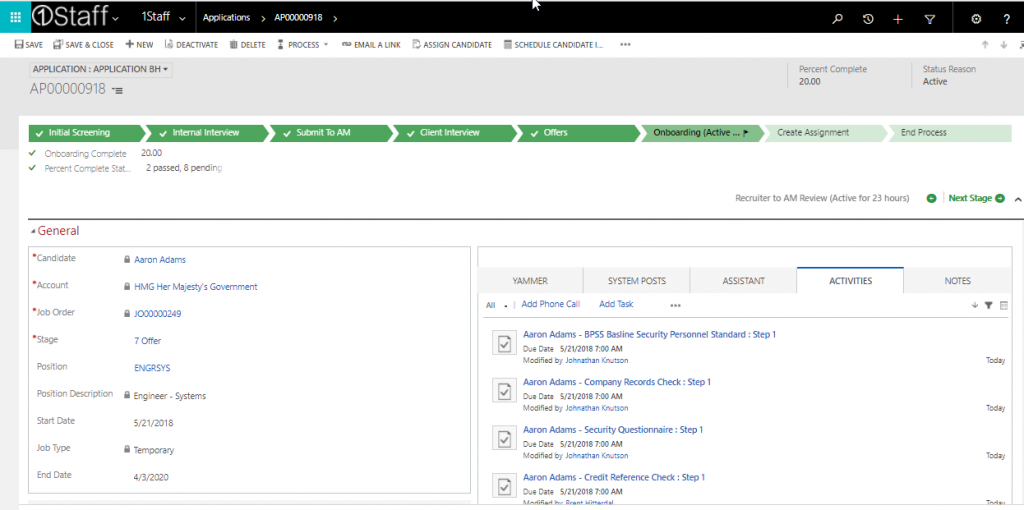 3. Below is the same form in an App using the new Unified Interface.
The form is more visually appealing and the form fields are better spaced. The fields in the current Business Process Flow can pop-up as shown below or – using the button on the pop-out – they can be set to visually persist on the right side of the form.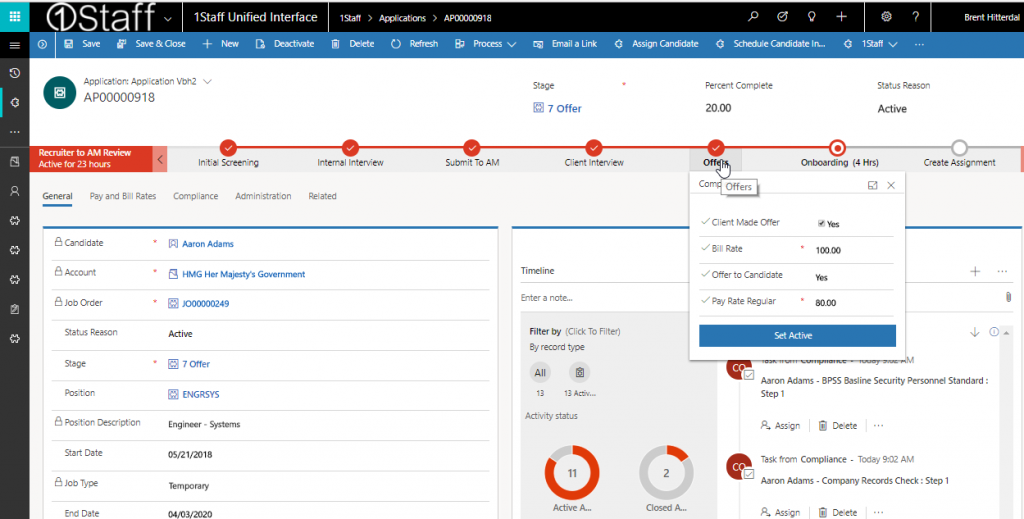 4. Here we illustrate an image of Process Flow persisting on right side of form: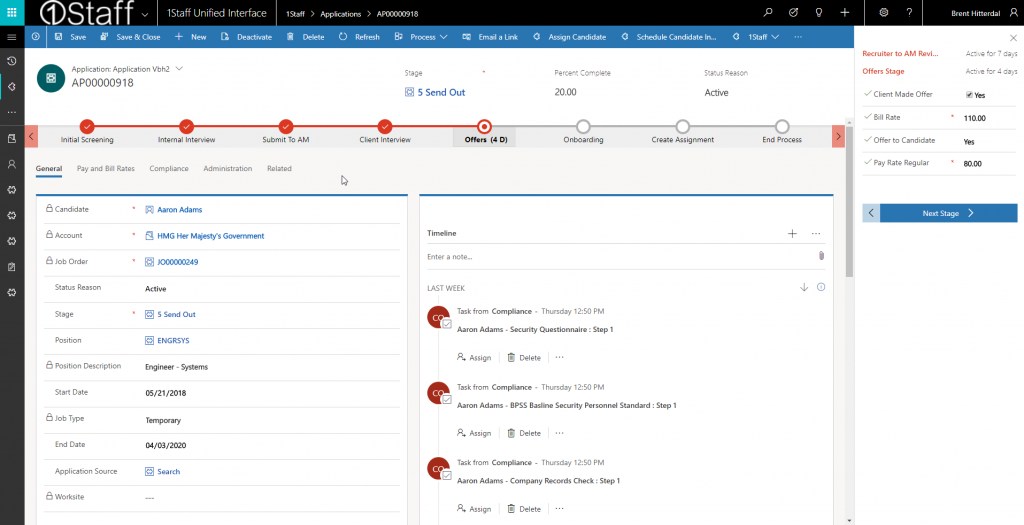 The consultants at Professional Advantage remain a great resource for all of our customer's questions. Please contact our professional services team, below, to have all of your questions promptly resolved!
Learn more about 1Staff Staffing Software today!
If you'd like to find out more or talk to a specialist get in touch today.
Professional Advantage Managed Services
Want to find out more information on how Professional Advantage can help you with your security needs?
Please contact us to start your discussion about how our Managed Services team can help