Have you moved many of your on-premise solutions to Azure, but are now feeling the pain of ongoing costs that are spiralling out of control?
Are you looking for effective ways to drop your Azure subscription costs?
Optimize Azure Costs eBook
In this E-book, we summarize some of the steps you can take to help you get a better handle of your Azure costs, and share practical tips to help you optimize these costs.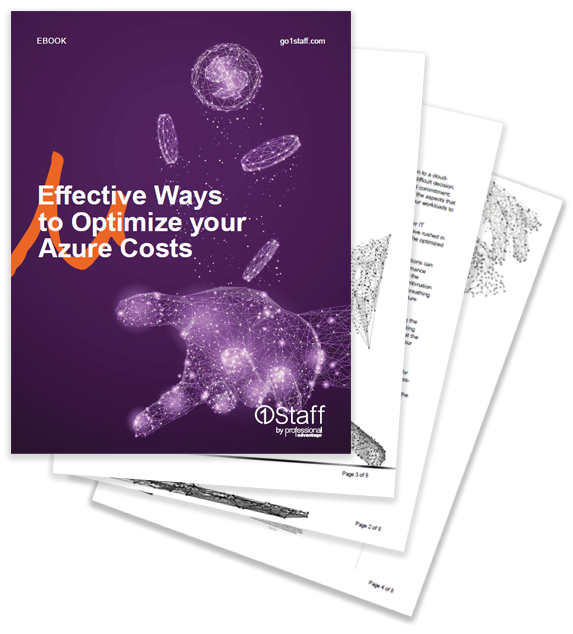 Review Your License or Payment Agreement
It can be confusing to understand Microsoft licenses due to the number of choices they offer. In the case of Azure, however, the payment options are not that complex; you can simply prepay and get a reasonable discount.

Track Monthly Usage
The Azure Portal provides a monitoring hub that allows you to know how much you're spending and on which workload or application, enabling you to analyze and manage your Azure billings.

Access Azure Recommendations
Another tool that comes free with your Azure portal is Azure Advisor. This provides you with personalized recommendations you can follow to achieve the best practices to optimize your deployments.

Use Test Environments
If your IT department constantly needs to develop apps, then you are likely to need a test environment.

Ask your CSP to Set a Budget
Once you have your licensing sorted with a Microsoft CSP like Professional Advantage, you can be more proactive with your monthly spend and ask them to set up a budget in the Partner Centre Portal.
It's never been easier to get started.
With Azure at your fingertips, you can bridge your current server technology to the cloud – and unlock new possibilities that drive your business forward.
Learn more about 1Staff Staffing Software today!
If you'd like to find out more or talk to a specialist get in touch today.
Professional Advantage Managed Services
Want to find out more information on how Professional Advantage can help you with your security needs?
Please contact us to start your discussion about how our Managed Services team can help