During a 1Staff product demonstration, a CFO interrupted me with a mixture of disbelief, delight and reprieve; she asked, "So you're telling me I can see my unbilled revenue at any point in time?" As data visibility is one of 1Staff's benefits I took this feature for granted and therefore responded with, "Of course it does, why are you surprized?" She explained, "I've researched many solution providers and your product is the only one I've seen delivering that visibility".  After her agency confirmed their commitment to implementing 1Staff, she explained it was the immediate access to their unbilled revenue which was their deciding factor.
At the heart of her problem was a lot of high volume placements. They looked great on paper but had severe impacts on their cash flow. The CFO needed to tap into the unbilled revenue as a line of credit (factoring).  To do this, required providing the bank with daily unbilled revenue reports. Previously with only monthly access to her unbilled revenue, her team expended a lot of energy creating make-shift reports which were time consuming and not 100% accurate. Therefore the ability to create an unbilled revenue report at the press of a button meant a better relationship with her bank and more time for her team to focus on other tasks outside of creating daily cash-flow reports.
Why is the unbilled revenue visible through 1Staff?
Generally other systems import timesheet data and then when they process payroll and invoices, accounting entries are made. 1Staff generates accounting entries when timesheet data is processed. Not only when payroll and invoicing is processed. This provides you with visibility on your unbilled revenue the moment timesheet data is processed, without having to wait for invoicing and/or when payroll is complete.
Predicting Cash Flow
So what does cash flow prediction mean to you? Will it improve your relationship with your bank resulting in a healthier line of credit? Will it be easier for you to plan the funding of a new project? Or will it simply help with effective decision making due to more accurate and timely cash flow information?
Accessing your unbilled revenue should not require a monthly unveiling ceremony.  1Staff allows your CFO to better predict the cash position of the business therefore transforming your agency's ability to predict and manage cash flow and keep their finger on the pulse of the business.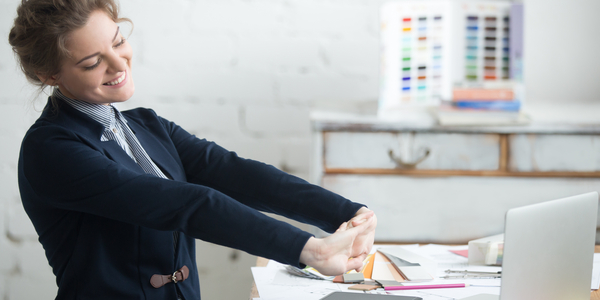 Learn more about 1Staff Staffing Software today!
If you'd like to find out more or talk to a specialist get in touch today.
Professional Advantage Managed Services
Want to find out more information on how Professional Advantage can help you with your security needs?
Please contact us to start your discussion about how our Managed Services team can help