Just finished listening to the excellent Staffing Industry Analysts Report Webinar – For April. Invaluable!
I was particularity interested in the forecasting, and focus on scenario analysis around the shape of the recession. Due to the unpredictability of the coronavirus outbreak and the impact on the US economy, the SIA outlined a number of equally likely scenarios with a different recession profile:
Scenario #1:
A Short outbreak "V-shaped" recovery scenario,
Scenario #2:
A base case "U-shaped" scenario, lockdown is in effect for April, May, and June
Scenario #3:
"W-shaped" longer outbreak with a recovery and then further outbreaks forcing a return to lockdown.
Depending on these scenarios playing out US staffing industry revenue is expected to decline either 10%, 21%, or 45%, respectively, this year. This is very different sector by sector and indeed role by role. Some sectors such as IT is expected to snap back quick 17% growth, 2021, due to strong tail winds, pent up demand, and drive for more digital process, need to productivity and smaller time to fill ratios.
Interesting the SIA also have a document, "The Staffing Company Tech Stack" which rightfully emphasizes the importance of a staffing business having a BI/AI strategy, but is absent of planning and forecasting capability statements. Indeed having spent decades in process improvement across many sectors and geographies Staffing seems to lag behind in forecasting and scenario planning and generally most firms seem to take a very short term view.
Maybe that's because to date we have had such a strong economic outlook and high growth. That however brings opportunity.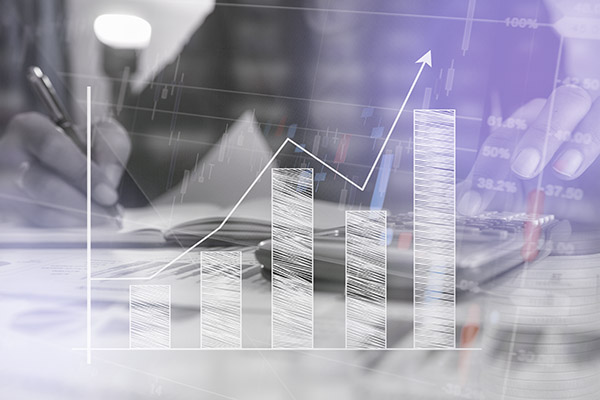 And so Staffing business planning typically extends forecasts to a predictive lookup of current placements, margins and headcounts, short term reporting, last year week by week comparison guidelines, etc. Budgets also tend to be financial only, disconnected from the true drivers of the business. There are rarely rolling forecasts and scenario planning. If these exists they are offline spreadsheet ivory tower exercises.
At the end of the day staffing is simple to forecast isn't it? Well just consider the decision to do more business state by state, or to diversify your brand portfolio, take on more VMS business, change the ratio of marketing and sales spend, evaluate the impacts of a change of legislation, etc., etc., or strategize your approach to COVID-19 and the V,U,W and L scenarios.
It's not that a business can predict the future, of course not, it's that it has alternate plans for eventuality. It's that it can take steps to influence the outcome, adjust for future headwinds, be prepared, take advantage. Those that do will likely be the strong survivors, the new market leaders and influencers.
This is where a strong planning technology fits in. 1Staff Planning replaces disconnected reporting over past performance and delivers actionable intelligence from Prospecting to EBIT as a unified platform purpose built for the staffing industry. It can work with across your systems, your CRM, ATS, ERP, leverage your BI and historical record, and provide real time collaborative driver-based planning, forecasts and budgets. It can model scenarios and align decisions to strategy.
Want to find out more about 1Staff Staffing Software?
1Staff is the leading staffing software and recruitment solution that fully leverages the Microsoft Dynamics platform.