Staffing and recruiting tools have come a long way since the days of Rolodexes and file folders. There are plenty of solid email, marketing, and document collaboration tools to manage clients' and candidates' interactions with your company but many of these tools are already dated. We challenge you to efficiently manage candidates and clients in 2016 and ditch the the old way.
Bring your candidate and client relationships to the future in these five ways.
Sales Pipeline
The old way: Track leads in sales management apps or countless document collaboration tools.The new way: Nurture a healthy pipeline in a fully customizable recruitment software.
Keep on top of your current leads to make sure you have a healthy pipeline. View your sales pipeline with leads categorized by status, such as projected revenue, or expected close dates with a software with a sales pipeline feature.
Hotlist of Candidates
The old way: Track candidates in a non-integrated CMS.The new way: Assign alerts for "hot" candidates within an integrated staffing software.
With a hotlist view of your candidates, recruiters can easily view and tap into resources flagged as"hot". These may be candidates with deadlines for placement, candidates with extremely desirable skills, or any other reason a candidate may be assigned a high rating.
Streamlined Onboarding and Compliance
The old way: Multiple files and spreadsheets. Log into several different programs.The new way: A software that allows you to handle multiple clients, job roles, states, and worksites by automating steps for signatures, certifications, reference checks, drug screens, and more.
In the past, staffing companies have had multiple programs, filing cabinets of paperwork and a constant fear of audits. Imagine a staffing software with streamlined onboarding and compliance that lets you control compliance packages by customer, obtain candidate and clients signatures online, and track background tests, references and security clearances. On top of all of this, you should be able to view progress and expirations—something you can't do as easily when paperwork is filed away in a cabinet.
Two-Way Text Message Tool
The old way: Call or email candidates in pipeline.The new way: Text anywhere from within a recruiting software.
With two-way text message tools recruiters will have the ability to receive an alert for a job opening while on a site visit or out of the office. They can then contact a candidate from within the tool about the opening with a greater response rate: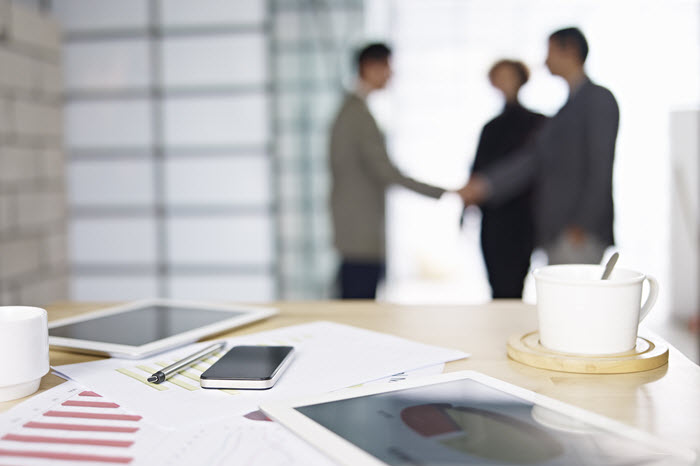 Enterprise Social
The old way: Recruiters email one another about updates to job orders.The new way: Collaborate with candidates and customers in a new app. Allow your team to communicate and network outside of email.
Enterprise social apps like Yammer will grow in popularity in coming years. Apps like these help employees collaborate across departments, locations, and business apps. Even better if you can integrate yammer with your recruiting software.
Want a two-way text message tool, streamlined onboarding and compliance, a hot list of candidates, a manageable sales pipeline and an enterprise social network all in one place? 1Staff can do all of these things and more. Contact us today for a demo!
Learn more about 1Staff Staffing Software today!
If you'd like to find out more or talk to a specialist get in touch today.
Professional Advantage Managed Services
Want to find out more information on how Professional Advantage can help you with your security needs?
Please contact us to start your discussion about how our Managed Services team can help